Rapid Express Freight Customer Service – The Best In The Freight Industry
We strive to provide the best customer service possible. Our dispatchers work hard so you don't have to. Picture this: You are a busy freight manager. It's your hottest season and you have lots of shipment to send out. You call and negotiate the best rates and transit times. Now… Do you have the resources to check on each load? That is where Rapid Express Freight Customer Service comes in.
WE DO THE FOLLOWING FOR YOU…
Enter the load in our system
Assign a driver or carrier to the load
Call your dock manager and make sure we are clear to come in and check your dock hours
Call the driver and/or carrier to make sure load was picked up
Call the destination and schedule delivery appointments
Fax you a "Freight Confirmation"
Check with the driver to make sure he will be on time
All information is entered in our state of the art Dispatch System so that we have the answers ready for your questions when you call.
Our dispatch board is color coded to reflect each shipment status. If a driver didn't call in a pickup by the time required, the load will be displayed in RED on our LOAD BOARD prompting immediate action from the dispatcher assigned to this load. With this system, our dispatchers are "REMINDED" to take action and fix problems before you even know about it. And if we do run into problems, we will be truth-full and honest, call you and work with you.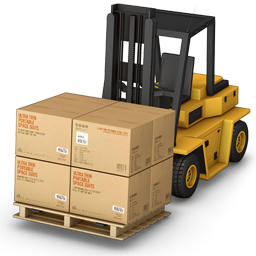 HERE ARE SOME OR OUR DISPATCH SYSTEM FEATURES:
Every shipment has its own Load Entry screen. This is where all the information about your freight, special handling requirements, contacts, hours for loading and unloading, etc. are kept.
Certain information is extremely important for every shipment. We have a "Service Watch" field, containing special instructions. This information shows up on every load created for you, eliminating the need to remember or forget important matters.
Rapid Express Freight continually tracks and maintains directions for all our repeat customers and their customers. We are able to give our carriers and drivers directions into our customers' and receivers' facilities without having drivers calling you for directions.

LOAD CONFIRMATION: A "LOAD CONFIRMATION" IS FAXED TO THE CUSTOMER WITH EVERY SHIPMENT. SOME OF THE INFORMATION INCLUDED IN THE REPORT: