Rapid Express Freight is a licensed and bonded freight services brokerage firm in North America. We provide traditional Truckload and LTL freight services, expedited and heavy haul loads with ground carriers in the United States, Canada and Mexico. Our goal is to provide competitive freight rates, making sure each load is picked up and delivered on time and provide the best possible customer service.

Additional Freight Services
We offer guaranteed delivery services for your critical and time sensitive shipments. Many options are available including guaranteed on time delivery of the carriers published transit time, expedited delivery, team drivers with direct pick up to delivery service, A.M. Delivery and more.
Please visit our Guaranteed Delivery Services page for more info.
Accessorial services are services provided in addition to transportation and may be rendered by the carriers moving your shipment or other providers. These may include crating, packing and handling; storage, switching, diversion, loading and unloading railroad cars, port loading and unloading, and processing.
Please visit our Accessorial Services page for more info.
We provide custom logistic services for your specialized freight shipping need. These include warehouse distribution, multiple location pick-up and delivery, special paperwork, time release of freight, appointment delivery and freight consolidation. Visit our
Custom Freight Solutions
page for more info.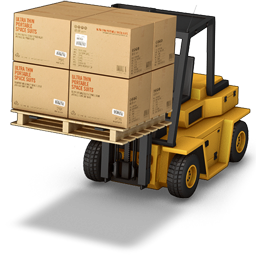 Contact us today for a free, no obligation freight quote. We are proud to provide fast freight quotes. We also provide one of the best customer service in the transportation industry. From load entry, pick up and tracking of your freight until after final delivery.
Some of our freight services:
We services many industries including manufacturing, distribution, retail and online companies.