Guaranteed Delivery Services, an Economical alternative to Expedited Services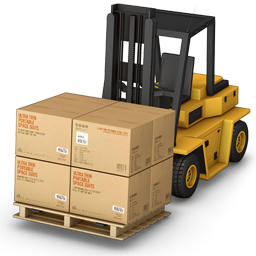 Guaranteed Delivery Services varies by carrier and traffic lane. For the most part, "Guaranteed Delivery Services" implies to the normal transit time for a particular carrier. When using this service, the standard transit time will apply, but will be guaranteed.
This guaranteed service is an exceptional value for your hot shipments. They are much more economical than using "Expedited Services". Guaranteed Delivery Services will guaranteed the normal transit time for critical shipments. With Guaranteed Delivery Services, your freight is top priority and will not get bumped for other freight.
An example would be an LTL Shipment from New York or New Jersey to metro Miami, Florida. This freight lane is a standard 3 day point with most carriers. So what happens if your need your shipment delivered in two days? We can offer you Expedited Services. But expedited services are really expensive. So we would offer you a carrier that has a standard two day transit time. We will then guarantee their standard time.
Information and Rules for Guaranteed Services
Guaranteed services varies by carrier and by the type of the shipment. We will custom quote you guaranteed services based on your needs.
That includes the following:
Type of shipment (LTL, Partial, Truckload, etc.)
Weight of shipment
Standard transit time vs transit time requested
Available carriers
It should be noted that guaranteed freight services varies greatly between carriers. We will advise you before your shipment was is included in guaranteed services. But the following will you a better understanding on how guaranteed services work.
Guaranteed services means that the standard transit time for this particular carrier is guaranteed.
With most carriers, guaranteed service only applies during "business hours" on "business days", excluding "holidays".
With most carriers, guaranteed service will not apply on any shipments requiring delivery to the following:
Convention Centers or Exhibition Centers
Piers or Wharves
Airports
Private Residences
Self-storage Warehouses
With most carriers, guaranteed service will not apply on any shipments requiring the following assessorial services:
Appointment Delivery
Collect on Delivery (COD)
Requests for guaranteed service must clearly and legibly indicate in the body of the bill of lading "Guaranteed Delivery Service".
With most carriers, if the shipment is not delivered on time based on the agreed guaranteed services, the shipment charge will be free.