This is a Basic Guide to Shipping Freight
This guide will help new shippers understand the full cycle of freight shipping. It is a basic guide that explains all steps involved in the freight shipping cycle. This will give you a general overview of how freight shipping works.
So you really want to know how freight shipping works? Just follow these Freight Shipping Steps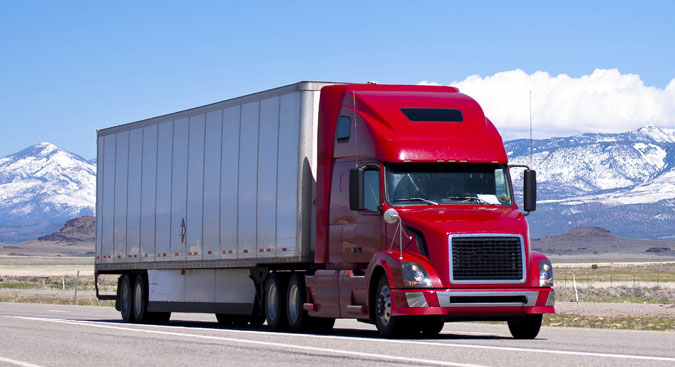 1) Prepare Your Shipment
Determine what is the best way to ship your product and pack it accordingly. Most LTL shipments are shipped on pallets. Make sure the pallets are not damaged and secure the load to the pallet. Best practice calls to secure boxes and bundles to pallets with two methods. First shrink wrap all boxes around from top to bottom including part of the pallet. Then use appropriate strength plastic or metal strapping to secure all boxes to the pallet. Depending on the product, other shopping options may also be used. These include drums, crates, bags, boxes, pails, rolls, bundles, reels and coils.
2) Label Your Shipment
Don't just place one label on each pallet. Best practice is to label each item in your shipment. This will discourage freight pilferage. At a minimum, you should place a shipping label on all four sides of your pallet even for bulk and shrink wrapped pallets. This will make sure your pallets will get loaded on the right trucks in freight terminals and that it is not delayed by mistake.
3) Complete the Bill of Lading
The bill of lading is a legal (and binding!) contract between the shipper and the carrier. The bill of lading states what is being shipped (commodity), freight class, and the shipper and consignee (receiver).
You can buy blank bill of lading at most office supply stores. You can also download a free bill of lading from most carriers web sites.
Note: Rapid Express Freight prepares bill of lading for our customers free of charge! 
4) Call us for the Freight Pickup
Call our dispatcher for the freight pickup. Kindly have handy the number of pallets, boxes, and/or packages, the gross weight of the shipment and the ready and close time for the pick up. We will do the rest! Will contact he carrier and handle the pick up dispatch.
These are the basics that you need to know about the freight shipping process and how freight shipping works. Of course, there might be more to your shipment.
We are here to help! Call or email us anytime for help before, during or after your shipment pickup.
We will gladly help with anything, including:
Helping you determine the correct freight class
Creating the Bill of Lading (free of charge!)
Arranging pick up and/or delivery appointments
Arrange additional services upon demand like lift gate delivery, etc.
Rapid Express Freight will do what it takes to help you navigate the freight shipping process. Our rates are very competitive and our service is outstanding in the freight brokerage industry.