Pallet Rates for your LTL Freight Shipments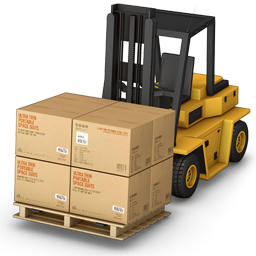 Rapid Express offers special Pallet Rates where you pay a fixed amount per pallet no matter the freight commodity or the freight class.
Pallet Rates are an exceptional value especially if you ship heavier products. Popular products shipped via these special rates include plastic packaging, office supplies, printed material and dry food.
Since we ship with a lot of common LTL carriers, the actual rules for our pallet rates will be based on the carrier chosen. However, the following is a good understanding of most special pallet rate rules:
Shipment must ship and deliver on a stretched wrapped or strapping secured pallet.
The Bill of Lading must be clearly posted in large bold type "Pallet Rates Apply".
With most carriers, the driver will sign only for the number of pallets, not the number of pieces.
Shipper must load and Consignee must unload the pallets.
Pallet may not exceed 40 x 48 inches in size and/ or 84 inches in height. Exact size is based on the carrier.
Any accessorial services required (lift gate services, inside delivery, etc) are not included in the special rate.
Using our special pallet rate, many of our customers were able to reach new markets since they were able to sell and ship based on these special rates.