What does the term Rail Intermodal Freight mean?
Intermodal freight transport involves the transportation of freight in an intermodal container or vehicle, using multiple modes of transportation (rail, ship, and truck), without any handling of the freight itself when changing modes. Rail Intermodal Freight is the term when freight is transport by rail but picked up and delivered by truck. The truck pics up the freight and brings it to a rail terminal for the long-haul part of the transpot.
IS SHIPPING BY INTERMODAL RAIL MUCH DIFFERENT THAN OVER THE ROAD TRUCKLOAD FREIGHT?
Most likely, your customers will never know the difference. With our intermodal shipping services (also known as Truck-Rail-Truck), a truck picks up a rail container from the closest rail terminal, drives to the shipper to have the freight loaded and then brings back the loaded trailer to the rail terminal where it is loaded on the rail by crane. When the freight arrived to the delivering terminal, another truck will deliver the rail container to the receiver for unloading.
INTERMODAL CONTAINER TRANSPORTED BY TRUCK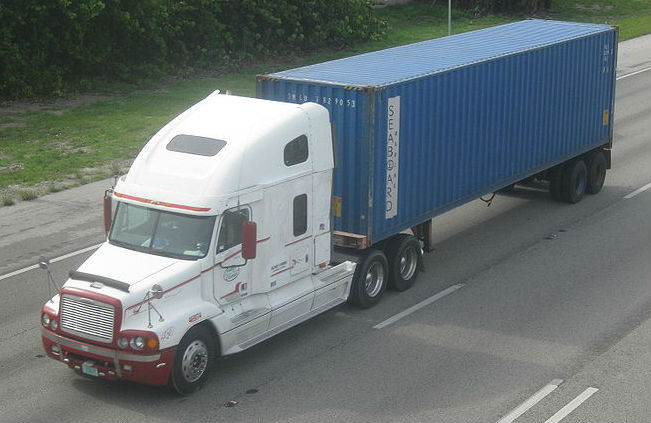 The entire process is very similar to a regular truckload shipment. The process is smooth and efficient, saves money and is a very good alternative to truckload freight especially when equipment is tight and it is hard to get truckload freight covered due to lack of equipment available.
WHAT IS THE RAPID EXPRESS FREIGHT INTERMODAL SERVICE?
Our "Rail Intermodal Services" simply refers to term of shipping your freight by rail but picking up and delivering the freight by truck from your location. It is very similar to regular over the road truckload freight. When we handle your rail freight, we will handle the entire process including picking up the empty rail container at the rail yard, bringing it to your pick up location. The driver will wait for the freight to be loaded, seal the container and bring it back to the nearest rail yard. The process will repeat itself for the delivery of the freight.
WHAT ARE THE DISADVANTAGES OF MOVING FREIGHT BY RAIL?
The main disadvantage of moving freight by rail is that many factories or distribution centers have no direct access to rail tracks. In recent years, containerization has eliminated this problem by letting shippers use more than one mode of transportation. "Intermodal" shipping, meaning more than one mode of transportation really changed the way freight is moved by rail. Transit time is also a bit longer on most lanes. Shipping by rail will add a few days to your transit time on longer lanes (i.e. Los Angeles, California to the East Coast), a day or two on shorter shipping lanes (i.e. Newark, New Jersey to Chicago, Illinois).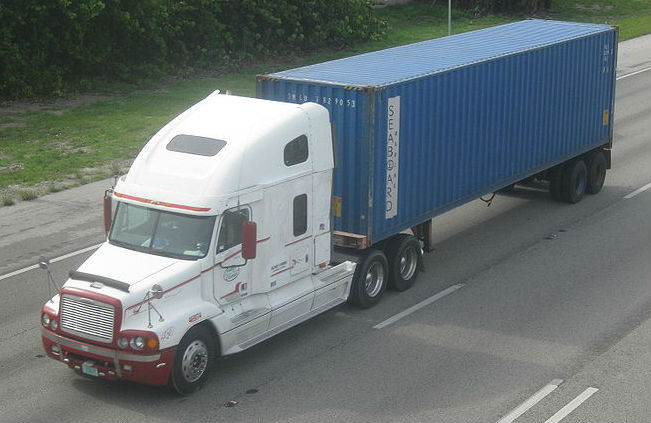 Intermodal Transport by Truck, Copyright by Joseph Madden.