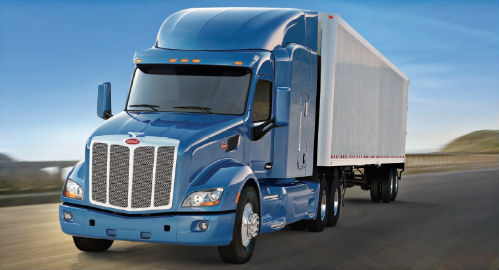 Rapid Express Freight is proud to offer Exclusive Use of Truck service.
Truckload Exclusive Use explained: A freight quote for truckload shipping, also known as full truckload shipping, usually gives you full use of the entire flatbed or van, regardless of how full the trailer is.
However, most carriers, after picking up your load and realizing that there is still some room on the truck, will try to get additional freight to fill up the truck to make some extra money on the linehaul.
You as the shipper or receive may not want the carrier to add additional freight to the trailer of flatbed when you paid for the full truckload. You many want a services called Truckload Exclusive Use. Mostly the reason for this are:
Transit Time
Transit time will take longer now that the carrier has to stop for an additional pickup. The carrier will also have to deliver the added freight first since it was loaded after your freight. This will delay your delivery even if all goes well. In some cases you freight may be delayed much more if the first receiver refuses their shipment or makes the carrier wait for an open dock.
Security of Your Freight
If you ship expensive merchandise, you want your freight to make the least amount of stops. In fact, you may not want the carrier to make any stops on the way at all. Picking up more freight and adding additional deliveries to the route of the truck increase the chance of your freight being embezzlement, stolen or damaged.
Rapid Express Freight can offer "Exclusive Use" of the entire truckload. We will contract with the carrier the full load and part of the agreement will be that the entire truck must be used for your shipment as "Exclusive Use of Truck" even if there is any extra room still available of the truck.
If you require exclusive use of the truck, please let us know when we quote your freight charges for you. Your bill of lading also must state in large block letters "EXCLUSIVE USE OF TRUCK". As always, Rapid Express Freight will be happy to create and fax you a bill of lading for your shipment.