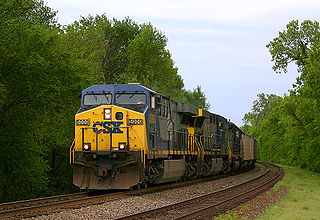 You already know that shipping by rail is safe and economical and can help you ship your freight when truckload capacity is tight.
In this post, we will discuss what type of products you can safely ship by rail.
You can ship just about anything by rail. In fact, take a look around you right now — you'll find yourself surrounded by products that are shipped by rail.
Commodities we move by rail include:
Agricultural products including grain, flour, oils, sweeteners and ethanol.
Automotive
Building materials
Chemicals and fertilizer
Consumer products
Food
Industrial packaging including plastic rolls, flat folded corrugated boxes, etc.
Machinery
Metals
Minerals
Paper, pulp and fiber
Transportation equipment
For more information on our Intermodal Rail Service, please check out our "Rail" section.