R+L Carriers is a privately owned American freight shipping company based in Wilmington, Ohio, which grew over the course of 40 years from one truck to a fleet of 21,000 tractors and trailers. The company serves all 50 American states plus Canada, Puerto Rico, the U.S. Virgin Islands and the Dominican Republic.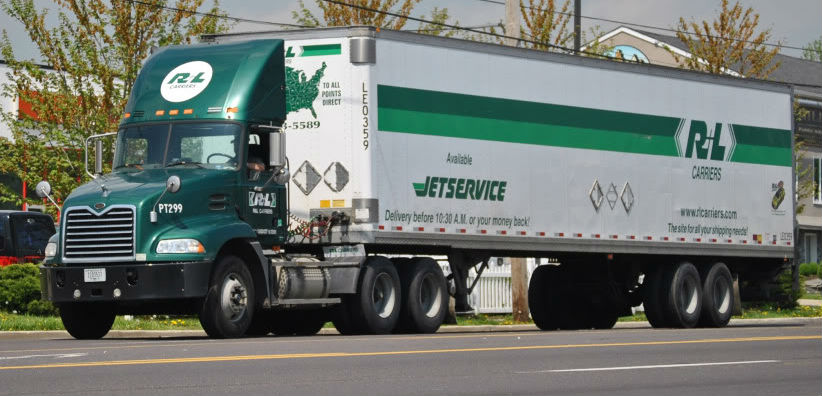 From the freight carrier: R+L Carriers
Mission Statement
R+L Carriers is a global transportation company designed to provide superior service at competitive pricing through efficient operations and innovative thinking to the ultimate benefit of our customers and shareholders. Customer satisfaction is mandatory to ensure future success.
Shipping Services
R+L Carriers has shipping services to fit any need. Our freight services include options for LTL, Truckload, Logistics, and more. When shipping, we also have freight service options to guarantee delivery. In fact, with shipping services like air service, rail service, and ocean service, we have a service to ship your freight anywhere, anytime.
LTL Service
LTL shipping, or Less than Truckload shipping, is the transportation of relatively small freight, typically weighing between 150 and 20,000 lbs. LTL freight can be shipped at a fraction of the cost of hiring an entire truck. With LTL shipping you only pay for the space you use, making it an affordable shipping method. Ship your LTL freight with the fastest, friendliest, and most affordable carrier.
Truckload Shipping Services
Whether your truckload freight moves dry van, temperature control, flatbed, solo, team, or specialized equipment, R+L Truckload Services has the knowledge and expertise to handle your full truckload shipments. For all ground truckload service offerings in North America, including Mexico and Canada, R+L Truckload Services is here for you.
Business Critical Services
R+L Carriers is your solution to all your time sensitive freight shipments. We offer you affordable services to guarantee, expedite, and express your shipments so they arrive when you need them. Our expertise combined with a nationwide network of service centers, and a fleet of over 5,000 vehicles is ready to meet all your business critical shipping needs.
Value Added Shipping Services
When it comes to providing an array of shipping solutions to meet your needs, no one can compete with R+L Carriers. Our services range from LTL to truckload, domestic to international services, warehousing, custom crating, and much more.
Freight Shipping Technology
R+L technology services make shipping your freight easy. We provide in-cab scanning on 100% of our fleet for instant access to documents. We also have APIs, EDI services, and we make it easy to schedule a pickup, get a rate quote, fill out your Bill of Lading, and track all your shipments online. This is freight shipping technology made easy.