Freight industry is changing
LTL and last-mile Home delivery for a low cost
Commercial and retail with White glove services
More shipments are moving faster and shorter distances
So while it is clear that in-store sales are sliding down, the growth in e-commerce is propping up freight volumes. The question then becomes, where is the freight going if not to stores and who is benefitting from this,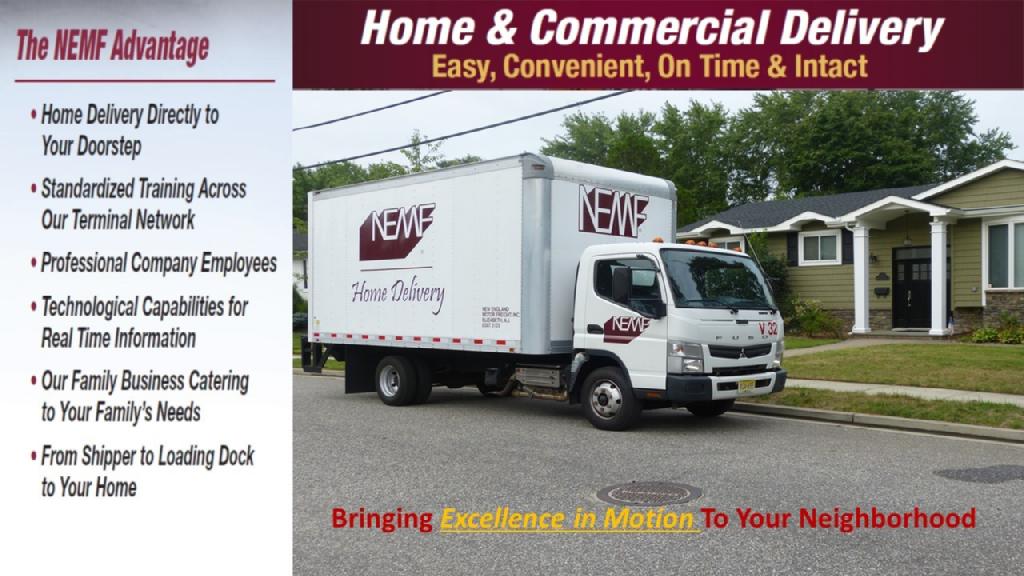 According to TCA's Heller, 78% of all truck freight is truckload. In 2013, trucking moved 14.96 billion tons of cargo. By 2040, that number is expected to rise to 18.79 billion tons, reports the Bureau of Labor Statistics. Satish Jindel, president of SJ Consulting Group, says that 23% of all for-hire freight tonnage can be attributed to retail accounts. "More shipments are moving faster and shorter distances," he says. That has led to a rise in less-than-truckload (LTL) and parcel in home delivery shipments.
Since 2011, LTL shipments have grown faster than TL dry van shipments each year. In the prior 30 years, that happened just three times. "E-commerce and faster replenishment cycles are behind this," Albrecht explains.
Clearly, LTL and parcel carriers are benefitting, but Heller doesn't think the truckload carriers are suffering much. In fact, he believes that the freight is still moving via truckload, but more of it is heading to distribution centers that are cropping up all around the country in response to e-commerce, rather than to stores, "There is a change in the way retailers are using their stores," Jessica Dankert, senior director-retail operations for the Retail Industry Leaders Association, explained. "There are fewer large truckload moves and more less than truckload to urban fulfillment centers." The way retailers are handling e-commerce is driving the move to more LTL shipments as well.
"How are the Major carriers responding"?
While carriers that have dedicated operations catering to retail operations may be harder hit by the trends, it doesn't mean they are not profiting from those same trends. "You are seeing some traditional trucking partners diversifying their delivery options to take advantage of last mile," Dankert notes. "You see a lot of focus on last mile and LTL in house delivery. Legacy carriers are also trying to take advantage of the trend. Schneider National, for instance, is expanding its operations with last-mile delivery services. In June 2016, the company acquire Watkins & Shepard and Lodeso. Both companies are now part of Schneider's growing Final Mile + service, which offers customized home, commercial and retail delivery with white-glove service.
XPO Logistics and NEMF has expanded an e-commerce service that provides LTL and last-mile Home delivery options to shippers and online retailers and other major carriers such as Swift Transportation and ArcBest are among those quickly adding last-mile delivery services.
"We believe that in many ways e-commerce is still in its infancy and will continue to experience explosive, double-digit growth for the foreseeable future,"